Starting Feb. 19, the Blazer baseball team will be able to take the field for the first time against an opponent since March of 2020. Due to COVID-19, UAB Men's Baseball team was only allowed to play half of their 2020 season. 
Last season the Blazers were 7-9 when the COVID-19 pandemic cut the season short. This year, the team is predicted to finish sixth in the Conference USA West division.
"I'm really excited about this year's team," said head coach Perry Roth. "I think we have a competitive group of guys with high character and think we have a chance to be competitive."
Coach Roth is entering his 15th season with the Blazer baseball team but his first as head coach. He takes over for longtime UAB head coach Brian Shoop who retired last spring.
Roth's responsibilities include hitting instruction as well as working with the Blazers' catchers and playing a vital role in the program's recruiting efforts.
"I think everyone is gonna be excited on opening day, and on top of that we have the lost from last season so that automatically gives more excitement for opening day," said Roth. "Hopefully our motivation is to be the best version of ourselves every day we can be and that allows us to be the best team we can be."
When asked if there are any players to be on the lookout for this season, Roth starts to name players from up and down the roster.
"If you look at our outfield and if our outfield is healthy has a chance to be the most competitive outfields in the country," Roth said. "You just go through the list and see so many guys with their history and what they have done here."
When asked about the one thing the team is most looking forward to this year, Roth said growth was one of the objectives.
"Watching the team grow and be the best team we can possibly be," Roth said. Right now, I don't know what we can be and that's the fun part to me, it's a journey- besides winning because that's also very fun."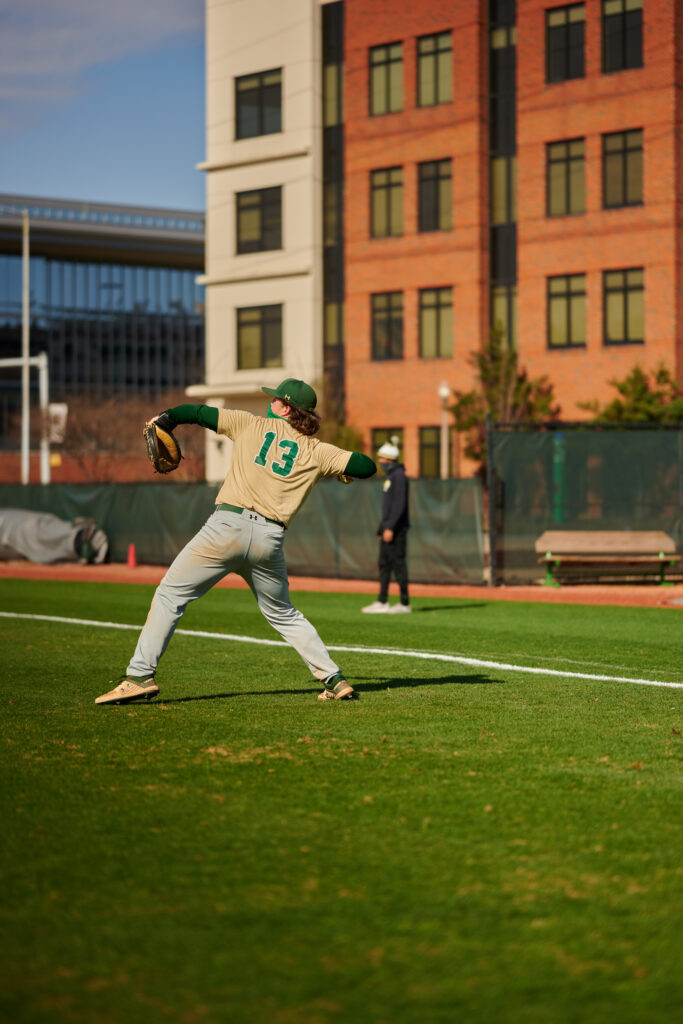 Riley Davis, junior pitcher, started in six games out of the 20 in his sophomore year, earned the second-most wins on the team with four and was awarded with Conference USA Commissioner's Academic Honor Roll throughout his time here. 
Davis said he feels confident when he takes the field.
"I've thrown a lot of innings here so having those innings under my belt just builds confidence," Davis said.
J Paul Fullerton, catcher, was selected to the all-conference USA preseason team.
"It's cool, but no one has proven anything yet," Fullerton said about being selected. "Nothing is set in stone until the last game of the year.
Fullerton said he's thankful to be able to play.
"There are so many kids in so many places that would kill to be doing what we're doing," Fullerton said. "I'm thankful that God has given me the opportunity to play and it's pretty special."
Even though Covid-19 is still around, UAB baseball still wants fans to come and support the team. There will be an area behind right field to watch the team play and people can also park at the UAB 12th Street Parking deck to watch the team play.
UAB men's baseball will start this season playing against Valparaiso on Friday, Feb. 19 in Birmingham at 2 p.m.