Director Ridley Scott struggles to deliver a clean and enjoyable retelling of the story of Patrizia Reggiani and Maurizio Gucci. As a result, "House of Gucci" fails to reach its potential as a movie about one of the greatest crimes in the history of the fashion industry.
User Ratings (

0

Votes)

0
Ridley Scott's "House of Gucci" exudes the opulence and style that the Gucci name has become so synonymous with, but it struggles to tell an engaging story over its lengthy two-hour, 38-minute run time.
Moments of real talent in design, directing and acting are stretched thin over this movie that feels too big to support its own weight. "House of Gucci" is an experience that will leave those fascinated by the story behind one of the world's biggest fashion brands, but sadly nothing more.
The film follows Patrizia Gucci, née Reggiani (Lady Gaga) and her husband, Maurizio Gucci (Adam Driver), through the '70s and '80s as they navigate the difficult politics surrounding their involvement with the renowned Gucci brand.
The company — owned jointly by Maurizio's father, Rodolfo Gucci (Jeremy Irons), and his uncle, Aldo Gucci (Al Pacino) — is slowly revealed to carry different meanings for Maurizio and his wife. For Maurizio, it's his birthright and responsibility to uphold its integrity and authenticity as an ongoing body of designer artwork in a world of knockoffs and fast fashion. Patrizia, however, sees the Gucci name as her ticket to wealth and power, and her ambitions lead her to making deadly decisions.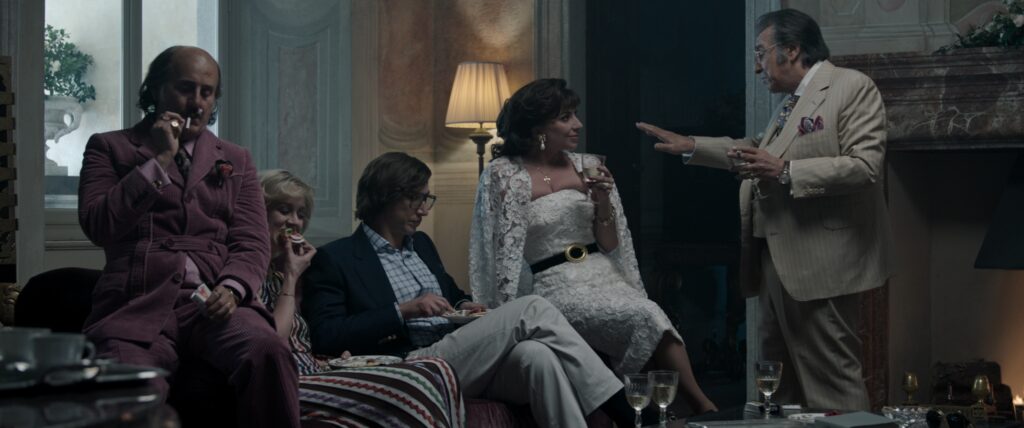 Most of the problems with the film are rooted in its pacing. The first half of it feels like nothing but exposition, painting an unnecessarily detailed picture of the Gucci family. An arc in the first act wherein Maurizio becomes estranged from his father due to his marriage to Patrizia feels meaningless after their reconciliation by the end of the very same act.
Aldo Gucci's son, the cartoonishly dim-witted Paolo (Jared Leto), steals nearly every scene he appears in, and not in a good way. Leto imbues the character with his signature over-the-top acting style, simultaneously giving everything he has to his role and taking from the immersion by trying so hard to appear prominent and noteworthy. He speaks in the most exaggerated Italian accent and behaves more flamboyantly than any other Gucci, such as in a scene in which he urinates on a priceless scarf designed by his uncle because he received unsolicited criticism from him.
The movie's soundtrack is laden with setting-appropriate pop music. This is a choice that's worked well for other period pieces released this year (see "Cruella" or "Last Night in Soho"), but those films all used the music as a tool to accentuate their humor or drama. However, in a serious crime-drama biopic like "House of Gucci,", the soundtrack seems more like it's solely there to remind you that you're watching a movie set in the past. George Michael's "Faith" feels completely inappropriate over Maurizio and Patrizia's wedding, and "It's the Most Wonderful Time of the Year" left me perplexed as it played during a scene set in Switzerland that was admittedly snowy but completely unrelated to Christmas in any shape or form. The only emotion these moments evoked from me was a longing for a well-composed score in their place.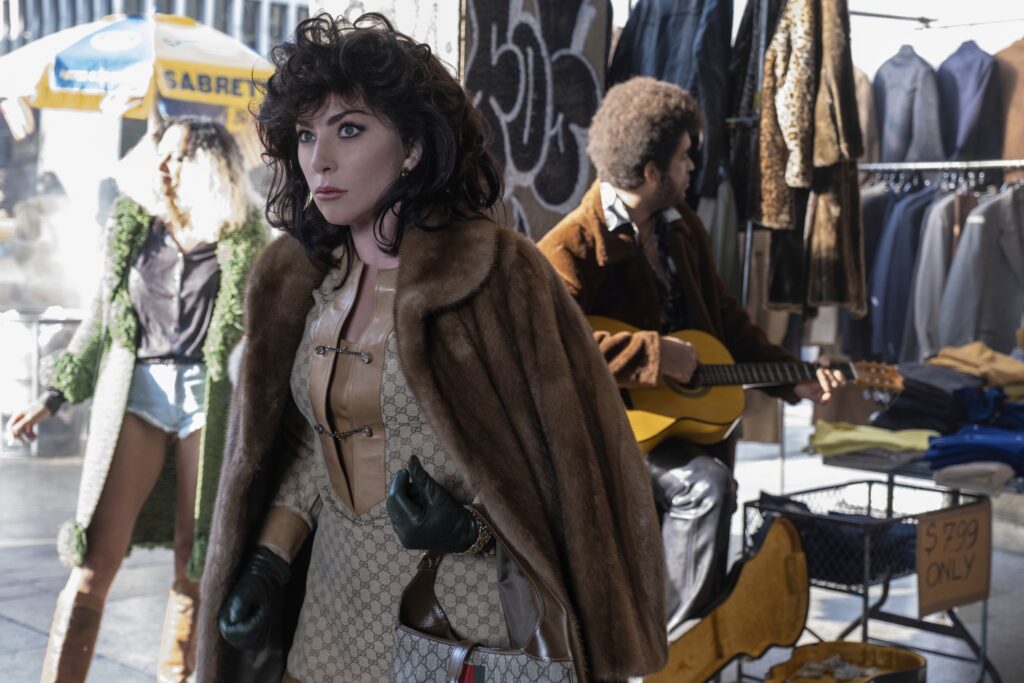 Thankfully for a film about a behemoth fashion house, there were two aspects that felt completely exceptional: the costumes and the set designs. The outfits not only grounded the characters in their respective times and places, but were also beautiful and unique, as though they were designed by the very architects of the Gucci name. Further compounding the lavish atmosphere, every single set seemed emblematic of the near-royalty lifestyle of these massive fashion moguls. The homes of Maurizio, Aldo and Rodolfo each felt like extensions of their own characters —, so Italian and sophisticated and dignified.
"House of Gucci" feels like an embarrassing misstep for Ridley Scott, especially after the critical success of "The Last Duel" earlier this year. Despite of the dazzling visuals and gratifying performances from Driver and Gaga, the film unfortunately just isn't good enough to spend $15 and three hours at a movie theater for.