For Naughty But Nice Kettle Corn founder Tanesha Sims-Summers, owning a business is about more than just making money. Sims-Summers, a UAB alumnus, uses her business to support the Birmingham community.
Naughty But Nice Kettle Corn specializes in artisan blends of sweet and salty kettle corn. Their signature flavor, the Birmingham Blend, is a mixture of French toast and cheddar kettle corn.
Thanks to their creative packaging, partnerships within the community and their wide variety of flavors and snack sizes, Naughty But Nice has amassed a large following since 2014.
One of their most popular collaborations is the Blazer Blend, a flavor created especially for UAB. It is a mixture of green apple and caramel kettle corn, resulting in a kettle corn that has a sweet flavor and mimics the university's colors.
Naughty But Nice keeps the community at the forefront of their business and uses their platform to create an opportunity to give back. They encourage their supporters to use their website as a tool to find volunteer opportunities. Volunteers with Naughty But Nice Kettle Corn are provided with a "Poppin' With a Purpose" T-shirt and a free bag of kettle corn.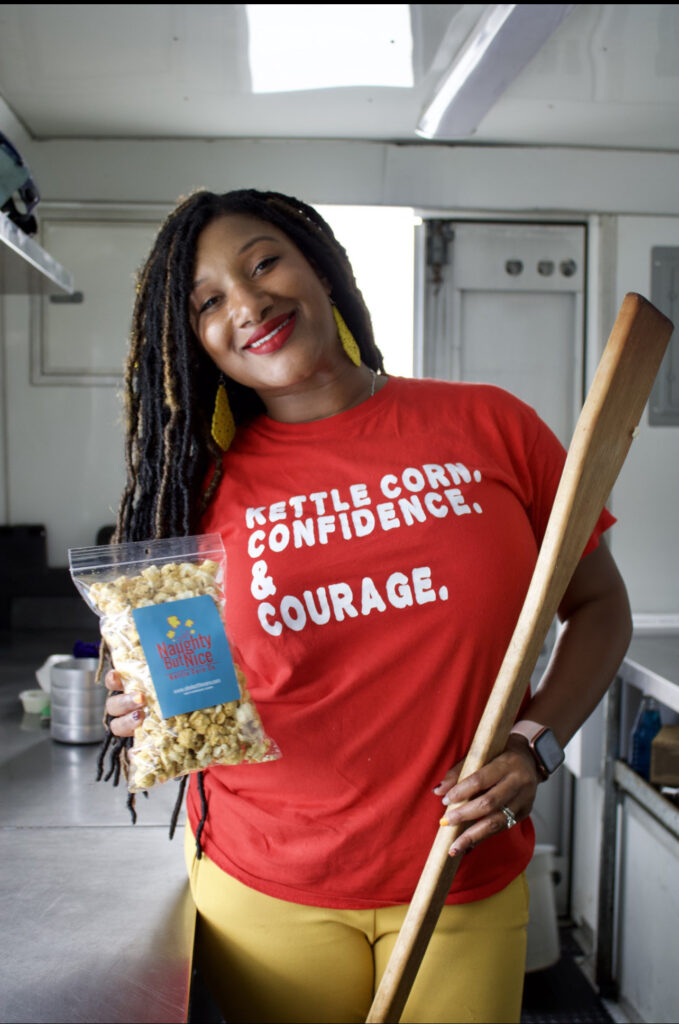 Sims-Summers says that it is crucial to stay connected with the community and other small businesses to share the wealth.
"We want to feel connected with our customers," said Sims-Summers. "We seek out other businesses. We do that so we can showcase the skill set that they have. It can be in food, arts, textiles."
Naughty But Nice Kettle Corn started in a farmers' market in 2014 with only one flavor of kettle corn and has since expanded to a local storefront and food trucks. Sims-Summers said that she had always been drawn to entrepreneurship, and kettle corn allowed her to fuel her creative nature by creating new and exciting flavors.
Sims-Summers was able to establish her business by keeping her faith and the desire to give back to the community as the foundation of her company.
"I have to stay connected to God and my true purpose. Wealth is obviously by-product, but for me, it's really, what is my true purpose? How do I connect and make people's lives better?" said Sims-Summers.
For the month of February, Naughty But Nice Kettle Corn will be collaborating with local artist Yogi Dada to showcase their artwork called "NGUVU" which is Swahili for strength. Her artwork, which resembles a face composed of many different colors, will be featured on the labels of kettle corn bags to promote Black History Month.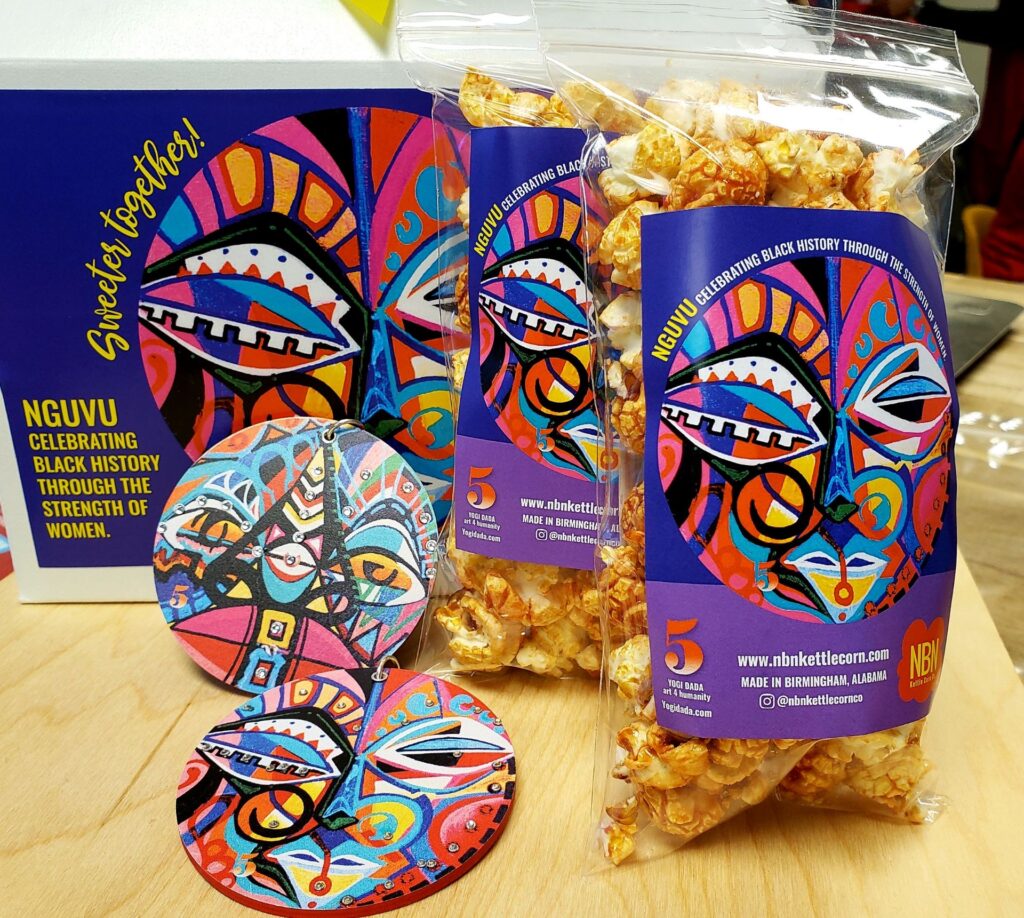 Naughty But Nice Kettle Corn will also be partnering with local establishments such as Michelle's Chocolate Laboratory and Eugene's Hot Chicken to create new popcorn flavors.
Sims-Summers said the month of February reminds her of all the people who paved the way for her business. She encourages the people around her to educate themselves on the history of the country.
"So many of our people in Black history have paved the way," said Sims-Summers. "When we understand everyone's struggle and contribution to the country, we'll have a greater appreciation and can ultimately fight for what Dr. King was preaching for."
She stresses that supporting Black- owned businesses is important year-round to help create economic justice.
"This is about economic equality just as well as race. At the end of the day, it's not about what color you are,." said Sims-Summers. "When you are being intentional about circulating your dollar to a small Black business, that is the biggest contribution to creating economic equality."
Naughty But Nice Kettle Corn's storefront is located at 5831 1st Ave. N, Ste 200 in Birmingham.