Cosplay, a term that combines the words "costume" and "play," refers to a type of visual and performance art in which participants don intricate costumes, wigs, and makeup to portray a character from a video game, television show, movie or anime. Although cosplay is not generally recognized as a traditional art form by people outside of the community, the act of cosplaying involves a wide spectrum of artistic expression. While there are websites that sell premade costumes and accessories, many cosplayers are well-versed in the art of sewing and prop-making. Equipped with just a reference photo, fabric scissors and unimaginable patience, a professional cosplayer can create a media-accurate interpretation of a character's outfit tailored to his or her exact measurements. In addition to costume-making, cosplayers are often skilled actors, depicting the speech, behavioral patterns and mannerisms of a character with uncanny accuracy. For many cosplayers, the act of dressing up and behaving like a character doubles as a form of creative self-expression. When channeling the personality of a character, cosplayers often slip aspects of their own personality into their performance.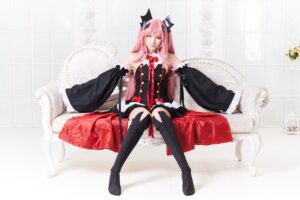 Cosplay has risen from obscurity and become one of the most popular art forms, no doubt due to the community's commitment to inclusivity. In the cosplay community, anyone is welcome to portray characters how they see fit, regardless of race, gender or body type. Few cosplayers concern themselves with recreating a cookie-cutter interpretation of a character. In fact, one of the most popular subgroups of the cosplay community involves "genderbending" characters, in which cosplayers will portray a character using a gendered expression that differs from their canon gender identity. While many view cosplay as an expensive hobby, the cosplay community strives to be accessible to anyone with an interest in the art form. One budget-friendly option, known as "closet cosplays," challenges cosplayers to recreate a character's costume using clothing items that they already own. It is this inclusivity that separates cosplaying from other hobbies, as individuals from all backgrounds are welcomed and encouraged to express themselves.
Cosplay conventions exist at the heart of the cosplay community, as these events allow cosplayers to gather in large groups to showcase their cosplays and indulge in all things anime, comic books and video games. For months before convention day, cosplayers dedicate themselves to assembling the costumes, wigs and props that uniquely embody their interpretation of a character. On convention day, cosplayers can showcase their hard work in competitions based on their age or skill level, often with the chance to win a cash prize or free merchandise. While these contests can become quite competitive, they primarily provide a supportive outlet for cosplayers to show the rest of the community the blood, sweat and tears they put into their craft. Although the COVID-19 pandemic halted convention life for some time, many convention centers are reopening their doors and allowing cosplayers to reunite with the community. Grand convention reopenings coupled with the community's prevalent social media following ensure that the art of cosplay will continue to provide an environment of love, support, and creative self expression for years to come.