By George Barreto
It's that time of the year when film subjectivity goes out the window in favor of elusive podiums at award shows. With 2022 firmly behind, there may be a few films that were forgotten or lost in the ever-flowing content stream. These are just a few I feel are worth seeking out and might even open the door for many others.
After Yang dir. Kognada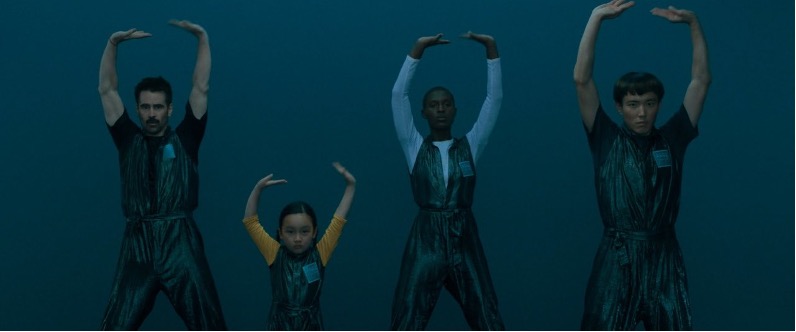 This brilliant science fiction indie came out at the very beginning of 2022. It premiered at Sundance Film Festival in January and was immediately thrown onto streaming. The film stars Colin Farrell and Jodie Turner-Smith as the adoptive parents of a Chinese child. They believe that she must have at least some awareness of her culture, so they entrust the companionship of a "Big Brother" android named Yang (Justin H. Min) onto their child. The two begin to have a sibling kinship but after Yang malfunctions, the family must learn to shorten the space between them, a space they weren't aware even existed. I watched this film right after Sundance and it stuck with me ever since. It has a gentle quality to it and its conversations about parenthood and identity struck a chord with me.
The film centers around Jake (Colin Farrell) retracing the life that Yang had outside of their family. The sincere portrayal of not knowing every aspect of someone so close to you is both endearing and isolating. It might not be the flashiest movie but the depth that lingers in its construction is emotionally rewarding and thought-provoking. The film has a unique vision of the future, one that the movie doesn't necessarily expound on the politics of but doesn't actively ignore.
Three Thousand Years of Longing dir. George Miller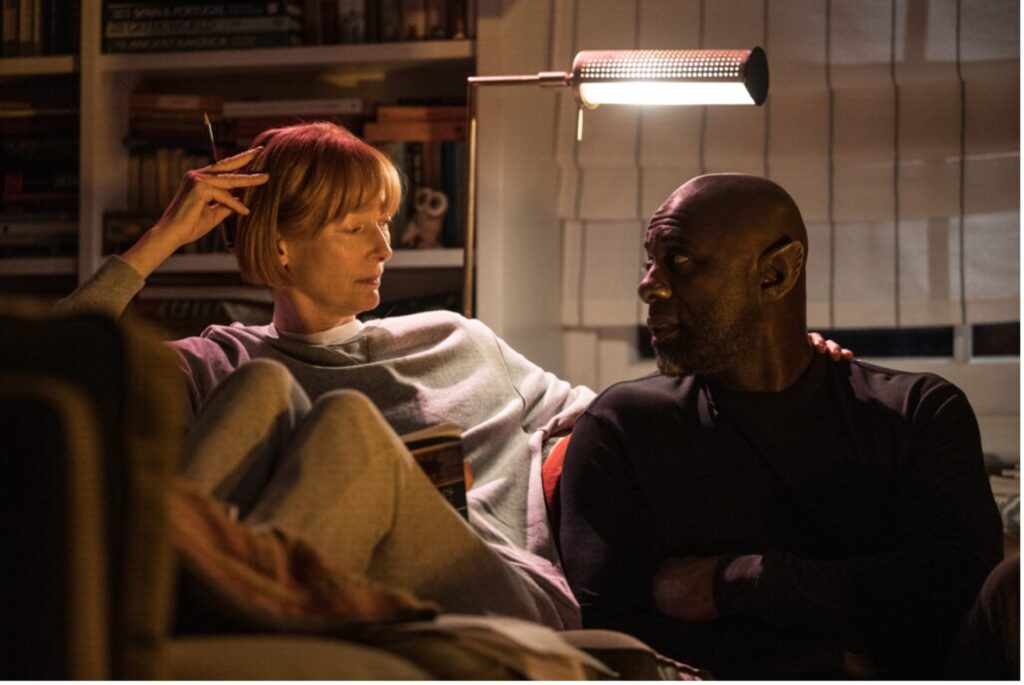 This film about the power of storytelling is filled to the brim with romanticism and melodrama. A solitary scholar (Tilda Swinton) unleashes a Djinn (Idris Elba), who offers to fulfill her three most sincere wishes. She, being a scholar of stories, naturally becomes hesitant about what he wants in return and so Djinn begins recounting his life to her, sparking a deeply rooted desire to be loved. George Miller is known for his "Mad Max" films and for creating "Happy Feet" but here he offers a sentimental perspective on relationships and stories that makes it feel as if you're watching your dad cry. It's refreshing to watch a film that wears its heart on its sleeve. Extravagant sequences that travel through history are juxtaposed with intimate discussions of longing and isolation. These parts play out like wonderful theatrical pieces and between Swinton and Elba, not a moment rings false.
The sheer uniqueness of the conceit and the utter sincerity make this film worthwhile. It also helps that two of the greatest actors currently working commit to their roles with unflinching conviction. This film might not be for everyone, but it should be sought out for its pure inventiveness and candor that feels rare to come by at this budget of filmmaking.
Armageddon Time dir. James Gray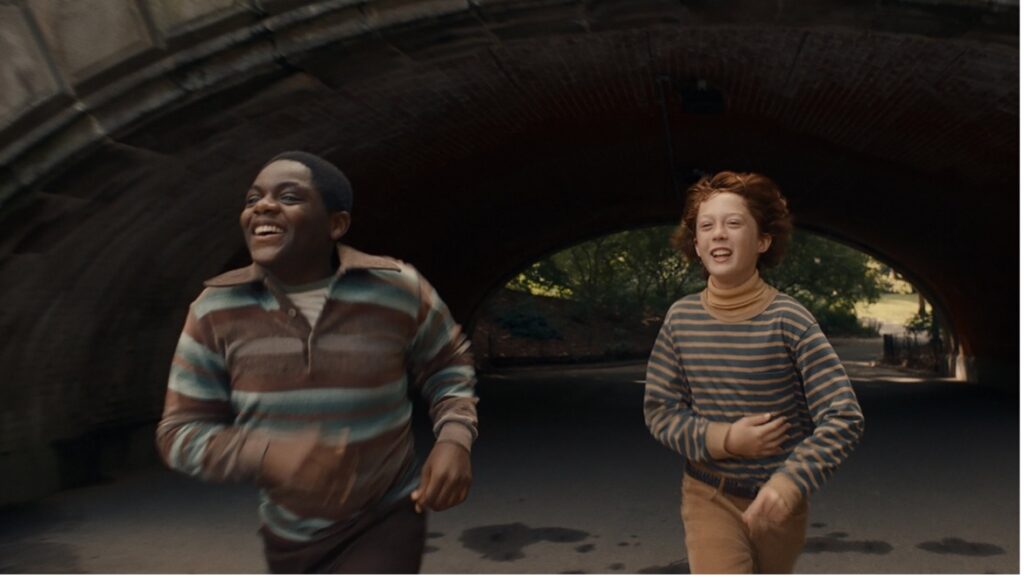 With 1980s New York serving as the microcosm of America, this film operates as a pseudo-autobiographical work recounting Gray's childhood and the conflicting nature of assimilating as a Jewish family. The film follows the Graff's generational pursuit of the American Dream and the complex interracial friendship the youngest son, Paul (Banks Repeta), has with a classmate. It's not apparently complex to Paul and Johnny (Jaylin Webb), as they are simply trying to survive as children in a world that relentlessly neglects children. Paul's parents, played by Jeremy Strong and Anne Hathaway, push adult dreams onto him without much consideration of the effects and that begins to form Paul's perception of what he considered to be a binary world.
It is unique to see a political work about sharing generational guilt that is honest and unjudgmental. The film offers a perspective that is rarely admitted, and the specificity of the story only strengthens its discussion of race relations, assimilation and white privilege. While many may push back against another film dealing with these subject matters, it is obvious that it is still vital to have these discussions. It is uncommon to have discussions on such subject matters from such a complicated perspective and for that, it's worth seeking out.
Aftersun dir. Charlotte Wells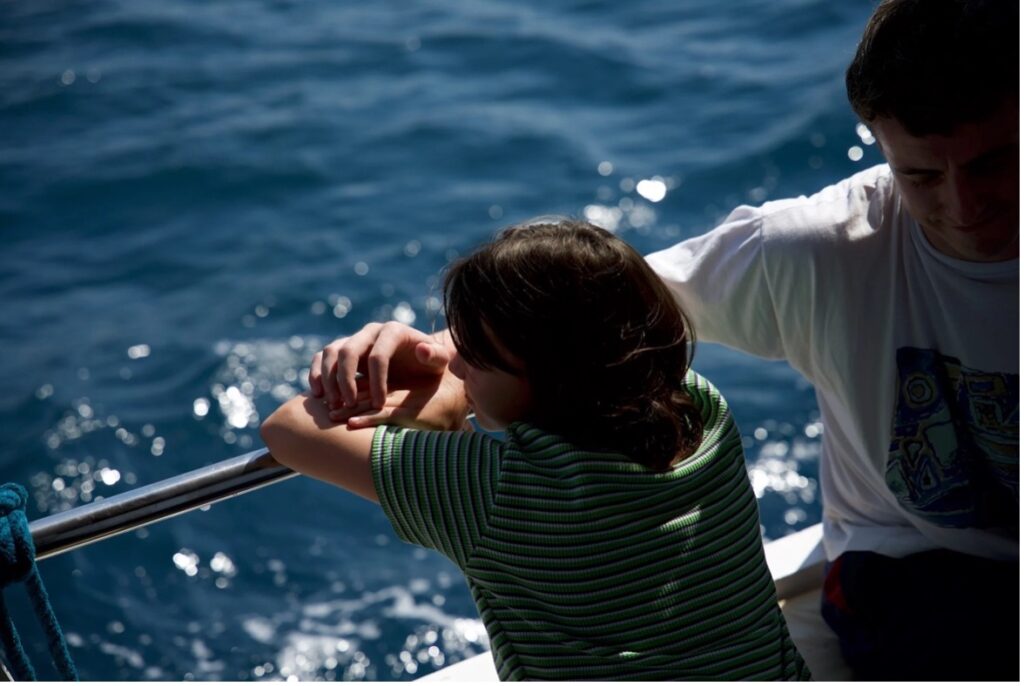 The debut from writer-director, Charlotte Wells, has garnered much attention, undoubtedly due to the presence of Paul Mescal, who gives a monolithic performance that is bittersweetly subtle; but the film doesn't just rely on his performance. An autobiographical account of Well's vacation with her father is constructed by fictionalized VHS recordings and vignettes of a man aware that his time is nearing to an end. We are forced to reckon with this through the eyes of his daughter, Sophie (Frankie Corio), who years later tries to come to terms with this erosion beyond just a painful string of memories. There is such confidence at the heart of the film that truly elevates the whole experience. It is not just about the reshaping of a parental figure and stripping away their façade as immortal fixtures of one's life. Wells attempts to gain a deeper understanding of her father as simply a man that contains fragile complexities just like anyone else.
It is deeply personal and can often feel invasive, not in a perversive way, but in a cathartic way, as if peeling back one more memory can get one closer to the truth of the matter and all we can do is just let it unfold. The whole piece feels like it's building up to a reconciliation between the father as we imagine in our heads, and the father as someone we never got to meet. It is not easy to deal with a multifaceted ghost, one that is so deeply tied to our core, yet the film provides a semblance of hope that, though painful, gathering the pieces that someone left behind may not create the perfect jigsaw puzzle, but rather one just as significant despite its incompleteness.